Sale! Out of stock
Renee says: "A most delightful pair of Forest Green Swarovski crystal earrings guaranteed to delight! I love this rich, deep green colour, and of course that extra sparkle and shimmer that only the Swarovski crystals offer. Light and easy on the ears, these are without a doubt a most glorious pair of earrings. Perfect for a night on the town, casual lunch with friends or really anytime cause' they're just so beautiful. One of a kind treasures by Renee…."that's me!" Scroll thru' images for up close peek at a pair you will wear and treasure for years to come."
Length: 1.5 inches   38.1 mm   See photo of earrings next o Australian .10 cent coin for size reference.
Free Postage & Tracking World Wide!
About Swarovski Crystals
Swarovski is the premium brand for the finest crystal embellishments since 1895. It is recognized for its innovation excellence and its collaborations with top-class designers and brands in the fashion, jewelry, accessories, interior design, and lighting industries across the globe.
Available in a myriad of colors, effects, shapes, and sizes, crystals from Swarovski offer a fabulous palette of inspiration and are produced according to the innovative, lead-free* Advanced Crystal standard.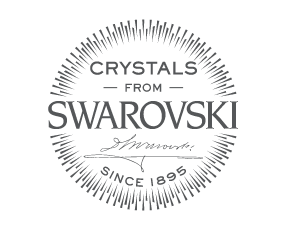 Rave Review:
Hi Reneé, The turtle pendant that I ordered arrived very quickly. It is utterly beautiful. Even though it looked stunning on the website, it is much more vibrant & stunning in the hand! I know the gorgeous young woman who will receive it as a 21st present will really love it . To my delight & surprise a gift pair of drops were included in the parcel. Everything was so beautifully packaged & presented too. Thank you for bringing joy to my day. Nell x