Sale! Out of stock
Renee says: "I can not emphasize enough the beautiful colour, sparkle and quality of these Amethyst coloured Swarovski Crystal Earrings. The shape is called: Chandelier and it's a slender and highly faceted crystal, utterly glorious! I have dangled these from my new sterling silver ear wire with a lovely leaf detail. Light and easy on the ears, these earrings are super comfy to wear. One of a kind treasures you will cherish and wear with pride! Click on images for up close peek."
"Like the frosting on a cupcake, the perfect set of earrings is the ideal topping to any fabulous ensemble."
Length: 2.75 inches   69.85 mm   See photo of earrings next to Australian .10 cent coin for size reference.
Free Postage & Tracking World Wide!
About Swarovski Crystals:
Swarovski is the premium brand for the finest crystal embellishments since 1895. It is recognized for its innovation excellence and its collaborations with top-class designers and brands in the fashion, jewelry, accessories, interior design, and lighting industries across the globe.
Available in a myriad of colors, effects, shapes, and sizes, crystals from Swarovski offer a fabulous palette of inspiration and are produced according to the innovative, lead-free* Advanced Crystal standard.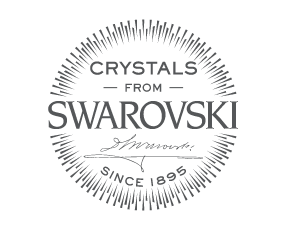 Rave Review:
"As a fashion and style blogger, nothing excites me more than discovering designers doing amazingly creative things. And when those "things" are stunning accessories that make a woman feel good every time they wear them, then that's a winning combination. That's what I love about Reneé Blackwell's pieces." Nikki Parkinson