Sale! Out of stock
Renee says: "A most enchanting pair of deep Purple Swarovski Crystals which I've set in solid sterling silver and dangled from my newer ear wire. This sterling silver ear wire has lovely detailed dot detail, for added effect. The crystals are a beautiful, deep purple with a bit of shimmer. Smaller than some of my Swarovski earrings (see dimensions below) these beauties are sure to delight. Scroll thru' images for up close peek at another one of a kind treasure from the studio of Renee Blackwell Design!"
Length: 1.25 inches   31.75 mm   See photo of earrings next to Australian .10 cent coin for size reference.
About Swarovski Crystals
Swarovski is the premium brand for the finest crystal embellishments since 1895. It is recognized for its innovation excellence and its collaborations with top-class designers and brands in the fashion, jewelry, accessories, interior design, and lighting industries across the globe.
Available in a myriad of colors, effects, shapes, and sizes, crystals from Swarovski offer a fabulous palette of inspiration and are produced according to the innovative, lead-free* Advanced Crystal standard.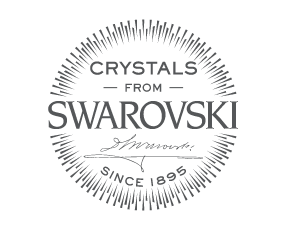 Free Postage & Tracking World Wide!
Rave Review:
Absolutely amazing jewellery with a uniqueness of its own, showcasing the talent and warmth of the creator, Renee. I have several of her pieces already and wait anxiously for new photos of pieces for sale. Kathleen