 $320.00
Out of stock
Renee says: "Glorious! I have combined two beautiful rainbow Swarovski crystals to create a pendant guaranteed to delight! These crystals throw a multitude of colours  including green, fuchsia, blue and amber with the trademark Swarovaki shimmer & sparkle. I have shown the pendant on a silver chain (included), but it also looks nice with pearls, a cuff or even leather cord for versatility. I am including the earrings as an added bonus, as they make for a glorious set. The earrings are a stud/post with a week clear crystal at the top, which looks like a diamond! It's not, but it sure does look like it. Another one of a kind treasure fresh from the studio and sure to be a great addition to your jewellery wardrobe. Scroll thru' images for up close peek."
Includes 24 inch/609 mm silver chain as shown in photos.
Pendant Size:  2 inches   50 mm
Earrings: 1.5 inches   38 mm   See photo of earrings next to Australian 2.00 coin & .50 cent coin for size reference.
Free Postage & Tracking World Wide!
About Swarovski Crystals:
Swarovski is the premium brand for the finest crystal embellishments since 1895. It is recognized for its innovation excellence and its collaborations with top-class designers and brands in the fashion, jewelry, accessories, interior design, and lighting industries across the globe.
Available in a myriad of colors, effects, shapes, and sizes, crystals from Swarovski offer a fabulous palette of inspiration and are produced according to the innovative, lead-free* Advanced Crystal standard.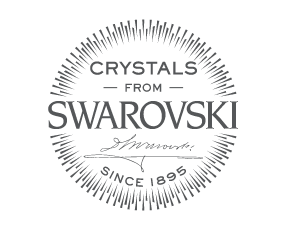 Rave Review:
"As a fashion and style blogger, nothing excites me more than discovering designers doing amazingly creative things. And when those "things" are stunning accessories that make a woman feel good every time they wear them, then that's a winning combination. That's what I love about Reneé Blackwell's pieces." Nikki Parkinson