Sale! Out of stock
Renee says: "There really are not enough words to describe how gloriously beautiful these Turquoise blue Swarovski crystal stud earrings are! Set in solid sterling silver they sit comfy and easy on the ears. Swarovski crystals have that trademarked shimmer/glimmer and shine which you will love as much as I do! Now on a remarkable Flash Sale! Scroll thru' images for up close peek at these one of a kind treasures fresh from the studio."
"Like the frosting on a cupcake, the perfect set of earrings is the ideal topping to any fabulous ensemble."
See photo of earrings next to Australian 2.00 coin for size reference.
Free Postage & Tracking World Wide!
About Swarovski Crystals
Swarovski® is the premium brand for the finest crystal embellishments since 1895. It is recognized for its innovation excellence and its collaborations with top-class designers and brands in the fashion, jewelry, accessories, interior design, and lighting industries across the globe.
Available in a myriad of colors, effects, shapes, and sizes, crystals from Swarovski offer a fabulous palette of inspiration and are produced according to the innovative, lead-free* Advanced Crystal standard.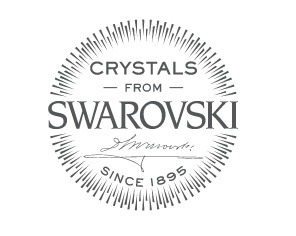 Rave Review:
Hi Renee, To say that I am addicted is probably an understatement and at last count I am care taking (as I consider that they will be pieces I will pass on to my daughters) over 30 pairs of stunning earrings and now two pendants. I am constantly stopped and asked about your pieces and it gives me much pleasure to tell them about the earrings and of course, you. Keep doing what you do because not only are the pieces beautiful but they are unique and make me feel truly happy when I wear them! Cheers, Ros