You cannot add "Classy Peach Fresh Water Pearl & Champagne Swarovski Crystal Earrings #BSHE3" to the cart because the product is out of stock.
$120.00
1 in stock
Renee says: "It's not often I'm at a loss for words, especially when describing my jewellery….however, there really are not enough words to accurately describe how majestic these earrings are! I have coupled two Swarovski crystals and set in sterling silver as feature earrings. One crystal is a beautiful lime green and the other a true lilac-these two crystals compliment each other wonderfully. Most assuredly a statement pair, these lovely treasures will dance and dangle from the ears with ease! Scroll thru' images for up close peek at a pair you will wear and treasure for years to come."
Length: 2 inches   50.8 mm   See photo of earrings next to Australian 1.00 coin for size reference.
Free Postage World Wide!
About Swarovski Crystals
Swarovski® is the premium brand for the finest crystal embellishments since 1895. It is recognized for its innovation excellence and its collaborations with top-class designers and brands in the fashion, jewelry, accessories, interior design, and lighting industries across the globe.
Available in a myriad of colors, effects, shapes, and sizes, crystals from Swarovski offer a fabulous palette of inspiration and are produced according to the innovative, lead-free* Advanced Crystal standard.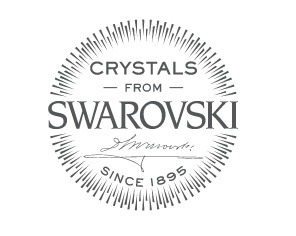 Rave Review:
Renee, What beautiful earrings! I had almost forgotten how special your jewellery is. Loved the special care with packaging and the beautiful logo ribbon. You blitzed it! Beth