$85.00
1 in stock
Renee says: "Magnificent, indeed! If you love these colours and a true "boho" statement pair of earrings (that are also one of a kind!) this pair is for you. I have "Colour Washed" the large filigree rounds with pink, blue and charcoal, then rubbed back to achieve a nice patina. I then dangled the super shimmery hot pink, Swarovski crystals from the bottom and smaller purple crystals at the top. These dance from my newer sterling silver ear wire, with a detailed butterfly at the top. A wonderful addition to any jewellery wardrobe, and sure to put a smile on your face. Scroll thru' images for up close peek at these one of a kind treasures."
"Like the frosting on a cupcake, the perfect set of earrings is the ideal topping to any fabulous ensemble."
Free Postage & Tracking World Wide!
Length: 3.25 inches   82.55 mm   See photos of earrings next to Australian .10 cent coin for size reference.
About Swarovski Crystals:
Swarovski® is the premium brand for the finest crystal embellishments since 1895. It is recognized for its innovation excellence and its collaborations with top-class designers and brands in the fashion, jewelry, accessories, interior design, and lighting industries across the globe.
Available in a myriad of colors, effects, shapes, and sizes, crystals from Swarovski offer a fabulous palette of inspiration and are produced according to the innovative, lead-free* Advanced Crystal standard.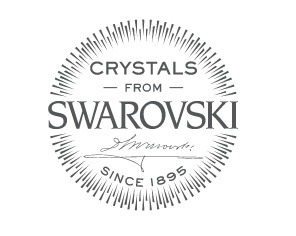 Rave Review:
Hi Renee, I ordered two pairs of vintage button earrings and they arrived so quickly, and I just want you to know how thrilled I am with my purchase. The buttons are incredibly beautiful and your silver work so well done. I will keep one pair and gift the other to my sister. Can't wait to order my next pair, plus I have my eye on a pendant, too.  Thanks, Brenda   Palm Spring, USA