Sale!
$85.00
2 in stock
Renee says: "These remarkable Swarovski crystals are an extra sparkly/shimmery Peridot green, and set as always in solid sterling silver. Dangling from my gorgeous new sleek and sophisticated ear wire, these are without a doubt a superb pair of crystal earrings. I guarantee you will love these gorgeous earrings as much as I do-Treasures to wear for years to come! Click on images for up close peek!"
Length: 1.5 inches   38.1 mm   See earrings next to Australian $2.00 coin for size reference.
Free Postage World Wide!
About Swarovski Crystals
Swarovski is the premium brand for the finest crystal embellishments since 1895. It is recognized for its innovation excellence and its collaborations with top-class designers and brands in the fashion, jewelry, accessories, interior design, and lighting industries across the globe.
Available in a myriad of colours, effects, shapes, and sizes, crystals from Swarovski offer a fabulous palette of inspiration and are produced according to the innovative, lead-free* Advanced Crystal standard.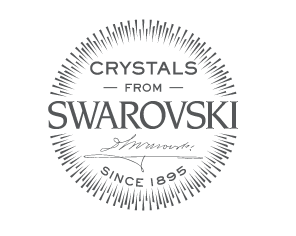 Rave Review:
Renee,
What beautiful earrings! I had almost forgotten how special your jewellery is. Loved the special care with packaging and the beautiful logo ribbon. You blitzed it! Beth