Sale!
$85.00
1 in stock
Renee says: "I have combined two glorious Swarovski crystals to create these beautiful one of a kind, double drop earrings. Set as always in solid sterling silver, and and dangling delightfully from my classic ear wire, I guarantee you will love these as much as I do! The top crystals are a "checkerboard" cut, in a bright and shiny poppy red. The bottom crystals a vibrant cobalt blue. Scroll through the photos for up close peek at a truly remarkable, one of a kind pair by Renee…"that's me!"
Length: 2 inches  50.8 mm   See photo of earrings next to Australian .20 cent coin for size reference.
Free Postage World Wide!
About Swarovski Crystals
Swarovski is the premium brand for the finest crystal embellishments since 1895. It is recognized for its innovation excellence and its collaborations with top-class designers and brands in the fashion, jewelry, accessories, interior design, and lighting industries across the globe.
Available in a myriad of colors, effects, shapes, and sizes, crystals from Swarovski offer a fabulous palette of inspiration and are produced according to the innovative, lead-free* Advanced Crystal standard.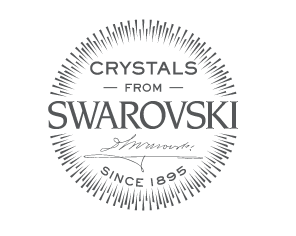 Rave Review:
Renee, Chris and Team- Many thanks for the beautiful pendant which is a special gift for a special occasion. As always, the jewellery is a work of art and very special! And a big thank you too for that absolutely perfect choker to suit. Regards, Denise