Sale!
$75.00
1 in stock
Renee says: "I love working and designing with Swarovski crystals, as their colour, shimmer and shine is unmatched in the jewellery world. These petite earring delights are a new design for me, and I'm loving how they turned out! One of a kind earrings which feature "Pink Ice" Swarovski crystal sterling silver studs. I've dangled wee Swarovski crystals in Tangerine and Aqua blue, which are super light and easy on the ears. I classify these as petite earrings. Scroll thru' images for up close peek at a fun, colourful yet classy pair fresh from the studio."
Length:1 inch   25.4 mm   See photo of earrings next to Australian 1.00 coin for size reference.
Free Postage World Wide!
About Swarovski Crystals
Swarovski is the premium brand for the finest crystal embellishments since 1895. It is recognized for its innovation excellence and its collaborations with top-class designers and brands in the fashion, jewelry, accessories, interior design, and lighting industries across the globe.
Available in a myriad of colors, effects, shapes, and sizes, crystals from Swarovski offer a fabulous palette of inspiration and are produced according to the innovative, lead-free* Advanced Crystal standard.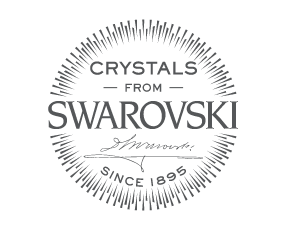 Rave Review:
"As a fashion and style blogger, nothing excites me more than discovering designers doing amazingly creative things. And when those "things" are stunning accessories that make a woman feel good every time they wear them, then that's a winning combination. That's what I love about Reneé Blackwell's pieces." Nikki Parkinson