Renee Blackwell, Managing Director
Renee Blackwell Jewellery Design Recycled, Up cycled and Re-purposed
Renee up-cycles found objects such as vintage and antique buttons, crystals and curios into elegant, one-of-a-kind pieces which she sets in sterling silver. Each piece with its own intriguing story to tell. Renee says: "Last year, I was visiting a wonderful old haberdashery shop in Melbourne and found a single, Antique garter clip. It was beautifully crafted with fine filigree detail, and I knew at once it would make a great base for earrings. I cast the single garter in sterling silver-making a pattern of sorts, so I could make a series of earrings. I then set these with lovely satin finish fresh water pearls and "Voila" a classy, timeless and oh-so-wonderful earring!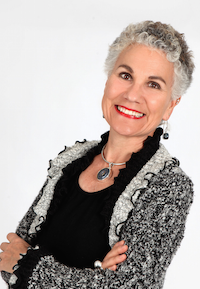 Australian Semi-Precious Stones
Renee has secured relationships with a number of  bespoke Australian gemstone cutters who operate small scale cutting and faceting workshops. It is of the utmost importance that these stones are sourced from ethical and sustainable means. Shown below pendant featuring Zebra stone from the Northern Territory, Australia.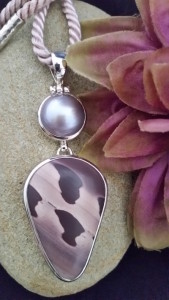 Environment
Renee Blackwell's workshop/studio "Harmony House" is located in the heart of her beautiful tranquil property, set among the Australian bush. True to her interest in sustainability and ecology, her home and studio are 100% solar powered in keeping with her self-sufficient lifestyle. It is within these walls that Renee weaves her magic, one lovely piece of jewellery at a time!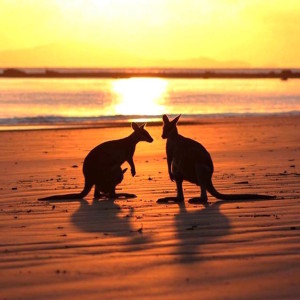 Sponsorship Renee Blackwell Design firmly believes in contributing positively to the world around us. She has contributed countless pieces of jewellery and her own time for a number of community fundraisers and charities. "Beads of Courage" is one of the wonderful organizations Renee Blackwell Design regularly contributes to. http://www.beadsofcourage.org/ You can feel confident that when you purchase from Renee Blackwell Jewellery Design, you are also making a positive contribution to the greater community.
Professional Community
Overall Winner-Cygnet Bay Pearl Design Award  First Place Renee Blackwell
  Ring: "South Sea Dreaming"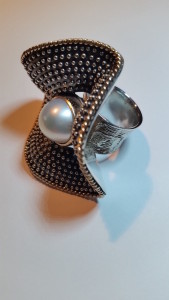 "Adornments From the Soul" Renee's coffee table book.
Now in it's third printing and winner of the prestigious "Beverly Hills International Book Award" in the Arts and Crafts division. Order:http://www.reneeblackwelldesign.com/collections/renees-book-adornments-from-the-soul/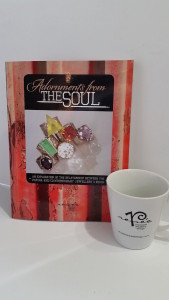 Rio Grande Jewellery Symposium 2015 Renee was honored to be selected to represent Australia on a full scholarship to the Rio Grande Jewellery Symposium in Albuquerque, New Mexico in May 2015.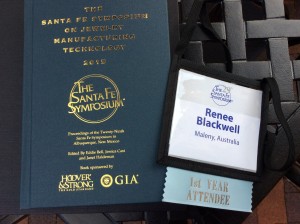 Sunshine Coast Business Woman of the Year/Micro-Small Business Category. Renee is the past winner of the Sunshine Coast Business Woman of the Year/Micro-Small Business Category. 2013
Renee Blackwell Design is a Proud Member of SNAG
The Society of North American Goldsmiths.